December 10, 2019
Date: December 12, 2019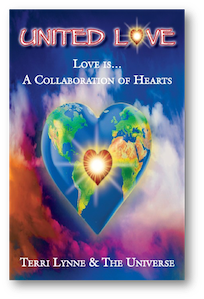 Dear Friend,
What is love? And what is your definition of the word?
For centuries people have been seeking to know the true meaning of love and determined to find the one and only. As others search it, several wait for it, and few just simply feel it or feel no need to chase it. Many also attract it.
Each of us thinks, acts, and feels toward the meaning based on our individual experiences.  When certain moments arise, they often bring us back to moments in life where we were loved or when we needed the love and it wasn't available.
Why? It's because we have been taught to seek for it outside of us instead of searching on the inside and discovering the love from within the heart. We are all born with a heart and in the depths of such a heart, there is love.
Whether or not that loved surfaced throughout your childhood reflecting the parental influence you were raised with, determines the magnitude of love you give to people today. Also, the love you give to yourself. Love has a variety of definitions resulted from the cultures living across the continents and cities of this world.
There is no right or wrong way to define love as long as it reflects a positive intent that comes from your heart, purely, knowingly, and willingly. You must be the love who demonstrates and accentuates the vibe. Manifest it from within your soul, your spirit, your conscious aura from around your field, and from within the cells of your body.
Love is electrical and it travels instantly. The reason is because love is a powerful force that resembles the light. Light is the oppositional force that allows you to see through the darkness in life. And for it, we have the ability to see and appreciate what is in front of us at the moment it is seen.
When you become the prime, living example of love, for how you know best to be and allow it to radiate from your presence. The love you give to yourself, to your family, to your friends, and to people who truly need it which is everyone, becomes a healing element to that person or group of people and their internal well-being.
Your influence adds life onto the being you conspire with. The more we share and spread the love based on our experiences from both the light and the darkness of life. You begin to realize and appreciate how valuable it is from people who experience it and how it relates to what you go through as a person.
You may find people thinking from different or similar angles of thought expressing the factors of love from within the heart. It emits a frequency and only you can answer what love is. Allow your answer to come from the depths of your heart, not the shallow areas of the mind. You are the love in this life purposed to light the souls of others including your internal lantern of light, your soul.
To Your Love of Success,
Terri Lynne
TL Whispers
Author and Speaker
United Love
About the Author:
Terri Lynne (TL Whispers) is the author of Wings Passed On and United Love. It is Terri's mission and passion to help connect heaven and earth using the hearts of humanity and the definition of love from the people as the bridge. Love is a gift designed to be unraveled. Receive your gift today by visiting Terri and the Universe at: http://www.UnitedLove.love. Be United in Love and feel free to spread the light to your family and friends until we touch every life and soul on this earth. You are loved.